I know I'm probably jinxing the warm weather (here in D.C. anyway) by getting all summery in my make-up but I can't help it! It's been so gorgeous outside I start going all loopy. For example, I busted out the camera again and since I didn't have an appropriate victim, I took a self-portrait. One of my friends actually recommended that I put it up because she loved the make-up. I have more of my victims to put up this weekend.

And just as an additional note, dear imposter please also don't try to claim my self-portraits or my photography as your own. It's annoying.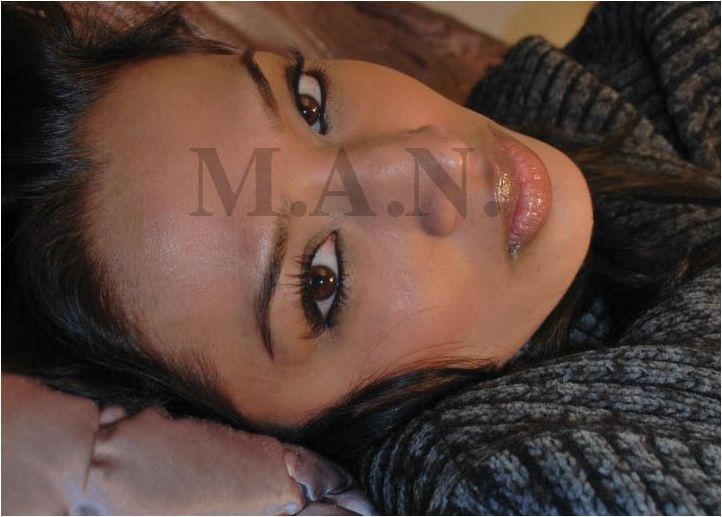 Make-up Used:
Revlon Photoready foundation in Golden Beige
Revlon Photoready powder in Translucent
MAC Fix + spray
MUFE Full Cover Concealor
Physician's Formula Bronze Booster in Medium to Dark
Chanel Rose Bronze blush
Estee Lauder High Gloss in Bronze (I do NOT recommend this. Worst gloss ever. skip if you want, you'll still get a gorgeous colour from the other one)
Chanel Sunset Gold glossimer
MAC Ricepaper
NARS Casino bronzer used as eyeshadow
Guerlain loose kohl in Black
NYS Doll Eyes lengthening mascara
Tools Used:
Sonia Kashuk Blending Sponge (Still loving this like no other. I really recommend it)
MAC 129 brush (I have so many blush and bronzer brushes, but really this is so versatile I use it so much)
MAC 182 brush
Bobbi Brown eye shader brush
MAC 217 brush for concealor and highlight
Step 1:
I prepped my face with moisturizer, and then applied Revlon Photoready with the damp Sonia Kashuk blending brush. I made sure to keep the foundation light because this look is summery and bronzey and therefore relegates all heavy looking make-up to our distant memories.
Step 2:
I applied MUFE Full Cover concealor near my tearducts and my under-eyes. I then blended it out with the MAC 217 brush into the foundation.
Step 3:
I set the foundation with powder.
Step 4:
I didn't want anything dramatic on the eyes so I dusted some NARS Casino bronzer on my eyelids to just above the crease with the Bobbi brown eye shader brush.
Step 5:
To add a subtle highlight, I brushed some MAC Ricepaper lightly on my browbone and into the crease with the MAC 217 brush (clean of course).
Step 6:
I lined my waterline with the Guerlain Kohl. I can do a tutorial on how to use this if you'd like.
Step 7:
I applied NYX Doll Eyes mascara to my top and bottom lashes as if people would otherwise take away my hidden stash of chocolate (just apply a lot of it and make sure it's not clumpy, I am battling a cupcake craving here).
Step 8:
With the MAC 129 brush, I applied the Physician's Formula Bronze Booster right under my cheekbone all the way to my temple. Iplaced the bronzer a bit lower because I wanted to give some definition to my cheekbones.
Step 9:
I applied Chanel Rose Bronze blush on the apples of my cheek with the MAC 129 brush and then blended it into the bronzer with the MAC 182 brush.
Step 10:
I mixed Estee Lauder High Gloss in Bronze and Chanel Sunset Gold glossimer on the back of my hand and applied it to my lips.