Now that we're still not up to date with the promised updates (I know they should be here soon. So sorry, been sick and had a sinus infection), I have an update on my work essentials.
Bobbi Brown Pink Truffle Rouge Pot
This is my favourite cream blush of all time. I don't think I can think of any other blush that is as flattering on my nc45 skin as this one. The texture is a little thicker than your average cream blush but it blends out easily. The finish you get is a dewy, this-is-all-part-of-my-natural-skin glow that helps me look less like the groggy undead when I wake up after a sleepless night where the neighbour's car alarm goess off 6 times (This is a true story. I hate my neighbour). The colour is a perfect dusty rose that is both non-offensive and subdued while adding the right amount of colour to brighten the face. The colour can easily be built for extra drama. This is one of the few staples that I think almost all desi women, regardless of skintone, can wear.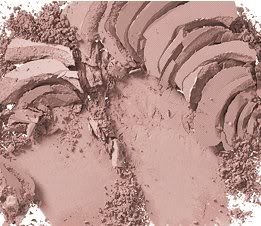 If I had to choose between all my MAC blushes (every time I write something about choosing between my blushes I have to remind myself that this is only hypothetical and it won't really happen), I would choose Blushbaby. This mauvy-rose blsuh is matte and looks uneventful in the pan but once worn gives my cheekbones definition while adding the right hint of colour. It doesn't look the least dull or flat on my cheeks. Do not be afraid of the seemingly unpigmented state of the blush as it has the right balance of colour to enhance my nc45 skintone. All in all, the perfect work neutral.
image source: maccosmetics.com, handbag.com