I know I was supposed to do a quick look for work but while that's on its way, here's a very quick look that's understated but not too boring I hope. I think it's very appropriate for an everyday look that isn't fussy but still polished.

Also, this pic was taken in India (hence the bindi) where I had my green contacts. After which, I scratched the white of my right-eye, had a doctor tell me 'you can still see right' when I repeatedly told him my vision was strangely clouded by a white haze, and had another doctor try to dig into my eye with a piece of cardboard lying on the floor. Don't worry I went to a hospital afterward and everything turned out OK, but I ditched the contacts because of this incident. And I looked demonic in real life.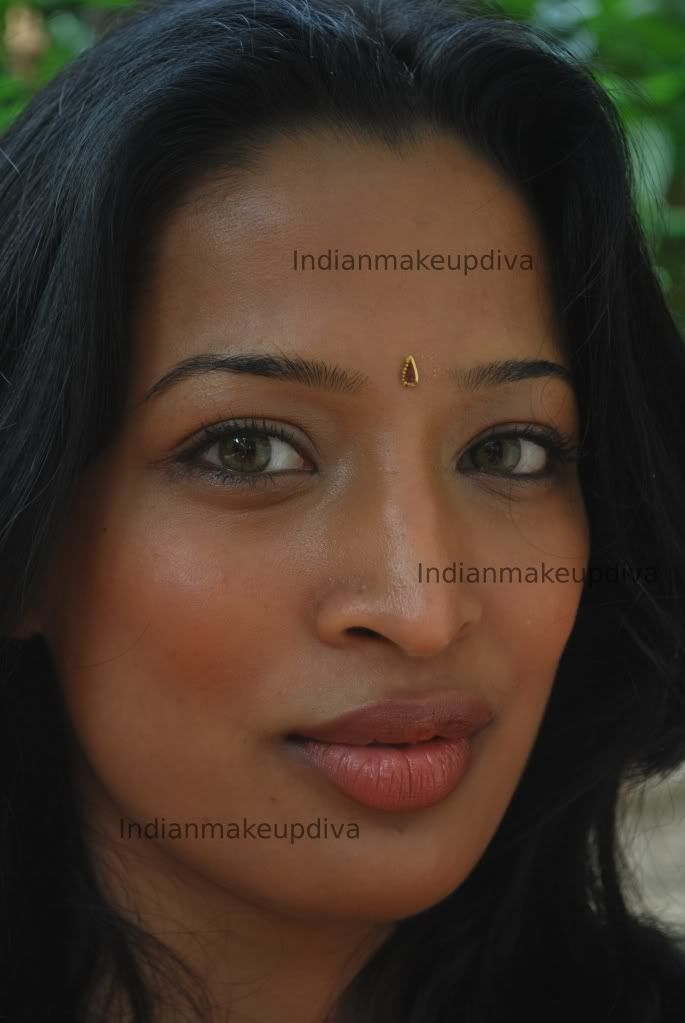 Products Used:

Make-up Forever Full Cover Concealor. Read my raves about this stuff, it's amazing.
A random black eyeliner. Any pencil eyeliner will do.
Lancome Definicils mascara
Chanel Tweed Ambre blush
Chanel Great Copper lipstick
Tools Used:
MAC 129 brush to apply blush
Bobbi Brown concealor brush
Step 1:
Apply the Full Cover concealor where needed and blend it into your skin. Make sure the concealor matches your skin colour perfectly. I blended concealor under my eyes and around my nose.
Step 2:
Line your top lid and your lower waterline. Blend the liner on the top lid with a q-tip to create soft definition.
Step 3:
Apply mascara generously on top and bottom lashes.
Step 4:
Smile and apply the Tweed Ambre blush to the apple of your cheeks and blend outward towards the temple. Tweed Ambre is a beautiful amber and coral blush that makes olive and golden undertones glow, so less is more and start off by layering thin layer of blush.
Step 5:
Apply the Great Copper lipstick to complete the look.