In recent beauty news, I had something of a heart attack/pigs can't fly moment when I saw the following ad in the December issue of Belgian Elle.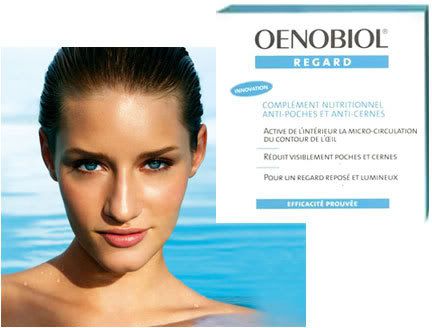 Supposedly, the Oenobiol tablets contain grape seed and blueberry extracts along with vitamin c that activate the micro circulation of the skin (under the eyes I assume) from within. Consequently, this is supposed to reduce dark circles and bags under the eyes.
I'm not sure whether to run away screaming from the world taunting me with false hope or run away screaming so I can find an appropriate place to do cartwheels out of (false?) hope. Either way, I'm curious. And hopeful. And skeptical.