I know I've said it before but I am truly back with some amazing news: I'm graduating and I passed my comprehensive exams. The two longest yeas of my life have finally come to fruition. For the moment anyway and I am graduating. So to celebrate I'm posting about one of my favourite lipsticks for the fall.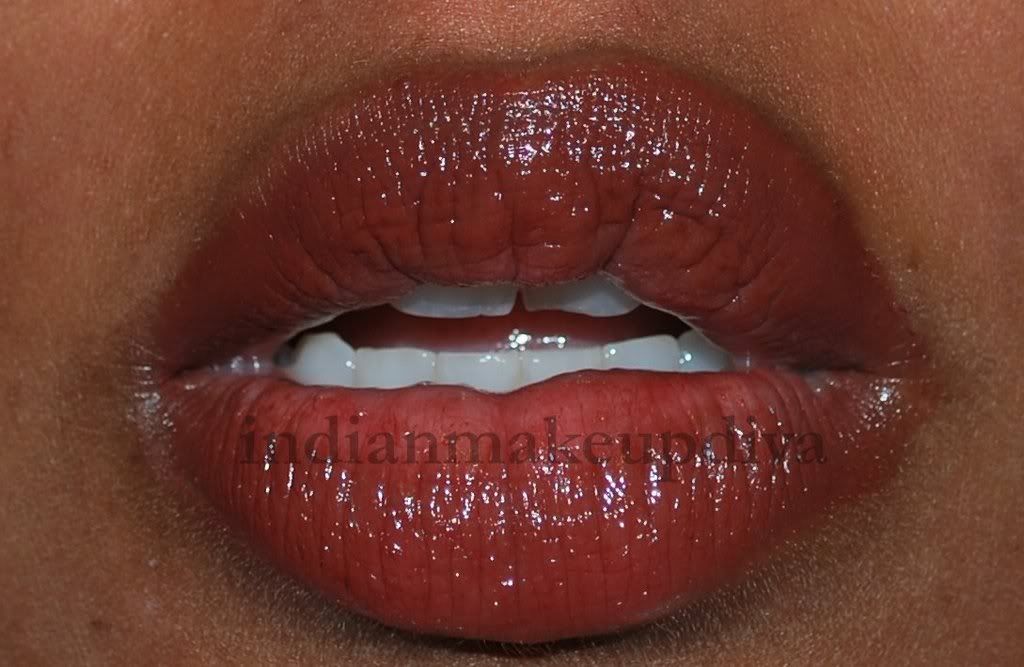 Clinique's Double Fudge lipstick is a smooth, light lipstick that doesn't have a typical heavy lipstick feel. I've always been a fan of Clinique's lipsticks and feel they're very underrated. Double Fudge has a subtle sheen and no real smell that I can detect and it always seems to keep my lips fairly moisturized. I can sheer out the lipstick to get a very nice clay stain or layer it to get a medium-to-full coverage lipstick.

The best thing about this lipstick is the ease with which I can wear the colour. I you're interested in a subtle but deeper fall colour, then I really recommend you try this one. It's darker than your typical nudes and it's got more red to bring a certain drama. Because you can sheer it out or create more intensity I think it would look beautiful on a lot of skintones and would compliment desi skin really well. To me, this is (one) of my new favourite fall lipsticks that is a must have right now.