I went to an event recently that needed me to be very dressed up. My zits were not inflamed then and I had a few marks that I needed concealor for. Other than that the skin is fairly natural with a bit of powder on the forehead to stop shine (damn my oily skin). The focus is mostly on the eyes which I kept very dramatic (big surprise, I know) and I kept the rest of the face fairly neutral.

Also, I used the Sand Pink blush from Bobbi's Cocoa Mauve collection. It's a versatile shade that I find I can have a lot of fun with.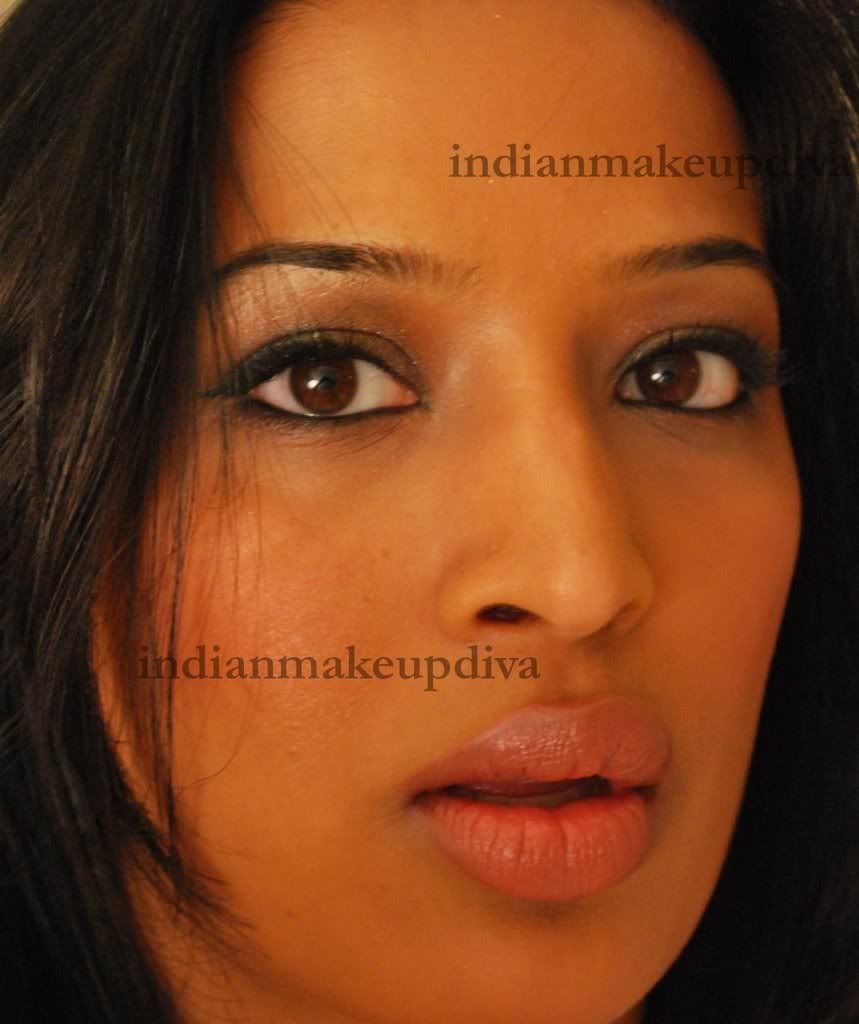 Tools Used:

MAC 242 brush. This is great for those annoying hyperpigmentation marks I'm trying to fade. This is also perfect for applying loose pigments and cream shadows.

MAC 129 brush for powder and blush.

MAC 219 brush for applying detail in the crease.
A thin art store brush I use for cream liner.
Make-up Used:
Sally Hansen Natural Beauty Luminous Matte Pressed Powder
Revlon Skinlights Illuminating Touch in Medium
Bobbi Brown Long Wear Cream Shadow in Galaxy
MAC Blue Brown pigment
MAC Ricepaper
MAC Carbon
L'Oreal HiP cream liner in Black
Guerlain Loose Kohl in Noir. I love this as a liner on my lower waterline but a basic black liner should do.
L'Oreal Panoramic Curl mascara
Bobbi Brown Sand Pink blush
Chanel Rouge Allure lipstick in Silhouette. This is my favourite lipstick of all time by the way.
Step 1:
Groom eyebrows and set them in place. With the 242 brush, pat on Galaxy cream shadow to the lid. Be sure to stop right above the crease
Step 2:
Dip the 242 brush in the Blue Brown pigment and apply over the Galaxy cream shadow.
Step 3:
Apply carbon to the crease very lightly and blend out with the 217 brush. Then, accentuate the very outer edges with the 219 brush dipped in carbon. Blend out so that there are no hard edges but keep the very outer edges dark so you get defined drama.
Step 4:
Line your top lid by starting off with a very thin line at the inner corner and make the line medium-thick as you get to the outer edge. Gently wing the liner slightly past the black shadow.
Step 5:
Line your bottom lid with the Guerlain loose kohl.
Step 6:
Coat your top and bottom lashes liberally with the Panoramic Curl mascara.
Initial Result: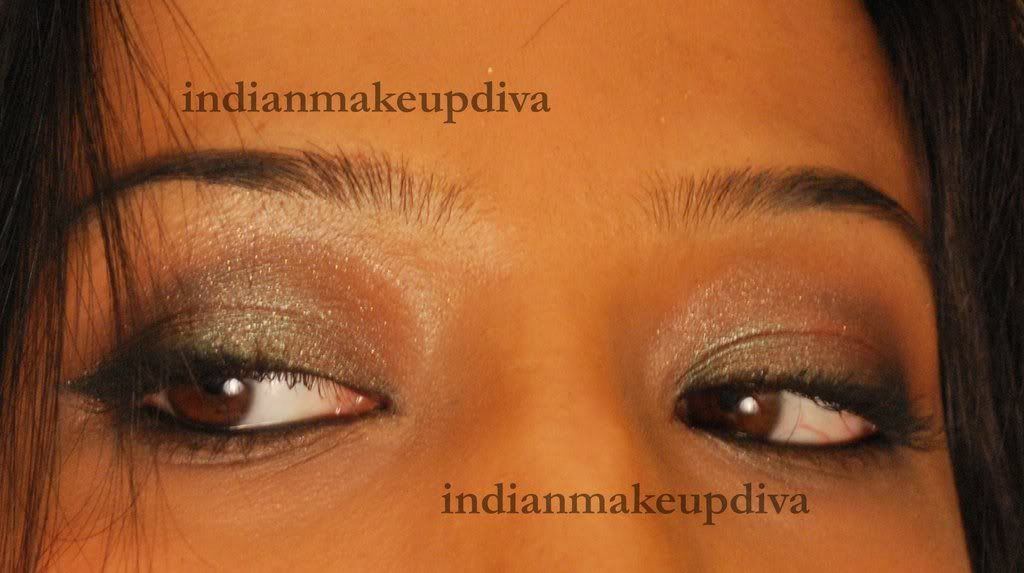 Step 7:
Apply concealor to under-eyes and any blemishes. I liked doing this after the eyes because this way my make-up won't get ruined by eyeshadow fall out. In case you were wondering I camouflaged the red marks that are left with the Skinlights Illuminating Wand. If you ever do see it anywhere, I really recommend you try it. it's amazing for marks and under-eye circles.
Step 8:
Lightly dust the Luminous Matte Pressed Powder all over. Keep it light because you want your skin to show through and you've already applied the necessary concealor.
Step 9:
Smile and apply Sand Pink blush to the apple of the cheeks and blend towards the temples. Keep the application light because your eyes should be the focus.
Step 10:
Finish the look with the Silhouette lipstick.