I recently emailed celebrity make-up artist Lippi Lal with some questions and she was kind enough to answer them for me. Instead of me thinking of a witty and clever introduction riddled with my horrifically lame sense of humour, I'll just let her official profile and photo do the talking. After that read on for the interview (by the way, I love her sense of humour in all of it).

Profile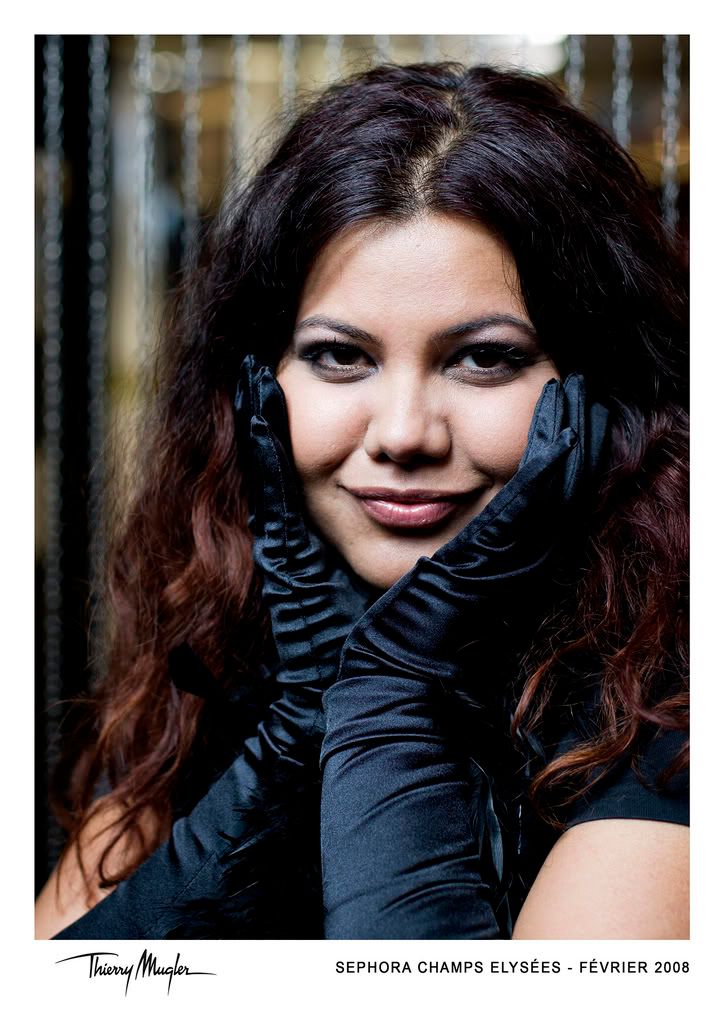 Lippi has over 14 years of experience in the luxury brands business specializing in prestige fragrances, skincare and makeup. During this time she has worked with some of the leading brands in the business such as Nina Ricci, Shiseido, Versace, Escada, Burberry and several others.
As a trainer for these brands she has their trained frontline staff across the country and conducted scores of Fragrance appreciation and Beauty workshops for the media and customers. Her workshops have been written about in leading publications like the Bombay times, and several others.
She has also appeared on prime time television as a presenter for beauty workshops. Currently she is working as a consultant within the industry, conducting Training Programmes for leading luxury brands Max Factor,Azzaro,Thierry Mugler,and Cartier and using her makeup skills to create magical looks for brides,models and beautiful women across India.
Interview
Me: Are there any products that always feature in your kit?
Lippi Lal: Yes. I always have to have my Max Factor mascaras as they are the best, especially Masterpiece which is a work of genius. It is a defining mascara that creates a natural false eyelash effect. My Shiseido Corrector Pencil which is another fabulous invention that I can use to "mop up" make-up mistakes without wrecking the while look. My MAC pigment in Silver which I can use as highlighter and eyeshadow is also an absolute must.
ME: What brands do you rely on for foundation? Which brands do you prefer for darker skin tones and which would you prefer for lighter skin tones?

Lippi Lal: Depending on the texture I want MAC, Max Factor, and Shiseido are my hot favourites. Age Renew from Max Factor gives the skin a candlelit glow but I sometimes have difficulty finding darker shades in the brand. Shiseido's stick foundation gives the most natural finish and actually contains natural shading powder which naturally contours the face. I use it for a variety of skin tones (they have a special technology that has red pigment in the darker shades and green pigment in the lighter shades, therefore making it suitable for a range of skintones). MAC Hyper Real is also a favourite; I love the sculpting effect it has on the face.
Note: I believe the Shiseido foundation she is talking about is the Shiseido Foundation Control Color.
ME: I read that you specialize in corrective make-up. What are some things women do to minimize flaws but end up accentuating them instead and what would you recommend doing instead? Do you have any favourite products that you feel help minimize flaws.
Lippi Lal: Ah! My favourite topic! I think the worst thing is watching women deliberately choosing a lighter foundation to look "fairer." Yuck! They look more like they have fallen into a flour bin or a la Michael Jackson. Even if your natural colour is midnight blue, you have to choose a foundation to match that. Trying to change your skin colour makes you look dated, older, and, worst of all, scary. So have mercy on your fellow beings and pick a suitable shade.
Another trick I have seen a lot of make-up artists do in India is contouring the nose to make it appear slimmer. It actually does the opposite and brings attention to it saying "Hi there! It's me, your bulging nose." A better way is to take attention away by enhancing a more desirable feature like the eyes or mouth.
I do have personal favourites for corrective make-up. Yves Saint Laurent Touche Eclat for sure and also Lash Lift mascara from Max Factor which makes nonexistent straight lashes magically reappear. I also love a good eyebrow pencil and lip definer to enhance the shape of the eyebrows and lips. Both are very important elements of corrective make-up.
ME: Do you have any favourite blush shades from specific brand that you like using on indian skin?
Lippi Lal: Indian skin has a variety of tones ranging from light to very dark and undertones could vary from red to yellow depending on the region the person comes from. For instance, Punjabis who have lighter skin will have a red undertone but Bengalis with lighter skin may have a yellow undertone. Some North Indians with darker skin may still have red undertones. Keeping this in mind, I love Max Factor Flawless Perfection bushes. They have a variety of shades that work beautifully on Indian skintones.
ME: I love the following look you did on the model. Can you name any of the products you used to recreate the look?
Lippi Lal: Yes. Thanks! The look was created using Mac Hyper Real foundation, MAC pigment in Silver as highlighter, Elizabeth Arden eyeliners (I love Arden liners), and Chambor Moisture Lipstick in Maroon Plus.

Hope that answers all your questions.