For Spring, I like a fresh, watermelon hue that reminds me that while it is raining outside, I will not loose my cool and shout at the rain gods with anger/murder in my voice. See how powerful a bright, cheery but still easy to wear shade of lipstick is?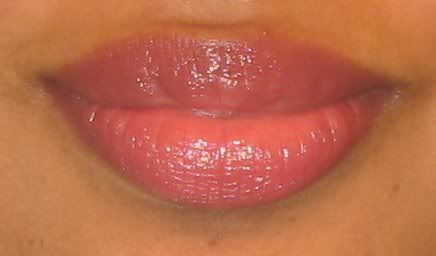 I have been having a torrid affair with Maybelline's Moisture Extreme lipstick in Plum Wine for the past couple of months. Before I talk about how much I love the texture, let me first tell you how much I love the colour. Finding a decent but fairly bright watermelon colour is very rare for me. I always run the risk of looking like a one-hit-wonder from the 80s desperately trying to hang on to my fame by sticking to my signature fuchsia lips. This is why I always look for lipsticks with some plum in them to help make the colour more wearable. Plum Wine is a combination of wine, pink, and plum tones that is surprisingly easy to wear.

The texture of the lipstick lives up to the name and I find it very moisturizing. Not only that, it has no detectable scent I can discern. This is a huge plus for me because I don't need any strong smell literally under my nose. Plum wine doesn't last as long as a traditional cream formula because it is fairly sheer but it fades off evenly. However, it is a great choice when I don't necessarily want a heavy look.