I'm always bashing Bollywood fashion is seems, but now that the Willis India Fashion Week 2008 has been wrapped up (for over a week), I figured let's spotlight that. Let me know what you think of the gowns and whether I'm completely insane.

Katrina Kaif walked for Ashish Soni and Anamika Khanna.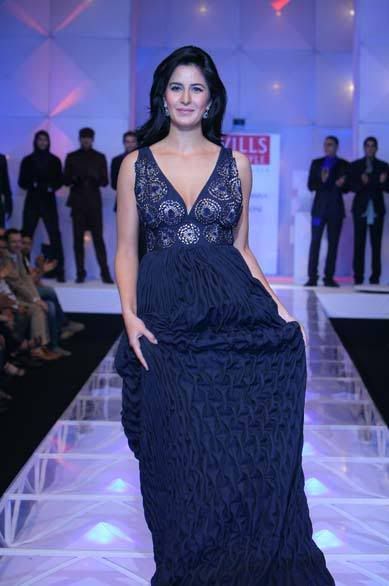 As always I seem to love her hair, which here is gorgeously understated, simple, but effectively elegant and doesn't detract from her intricate dress or her make-up. As for her gown, I think it's the strongest, best executed one that I'm posting about.

Bipasha Basu walked for Gauri&Nainika's collection.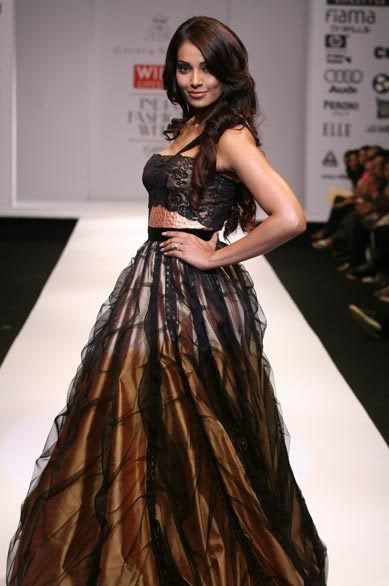 Not too sure about the gown since the black strap seem to jar the whole ensemble. In fact, it reminds me of one of my backpacks that had a single diagonal strap that went across at the front.

Soha Khan walked for Manav Gangwani.


She seems to carry off the make-up and hair beautifully. I don't particularly like this frock either as it seems a bit too medieval-ish. All I can think of when I see this picture is what kind of a catty comment Michael Kors would have come up with on Project Runway had he been shown this.

Sophia walked the ramp for Manav Gangwani too.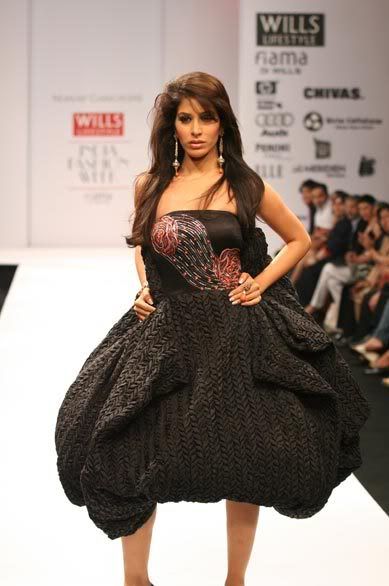 She seemed to be more confident in her gown than Soha. Although my verdict is still out on this one.

Celina Jaitley walked for Khushali Kumar.


Let me start off by saying I love Celina's make-up here. It's a lot less over the top than usual and it actually brings out her beauty. The bottom half of her dress is flowy and pretty but the top half seems ill-fitting Celina and the skirt.

images source: http://in.specials.yahoo.com/willslifestyleindiafashionweek08/