For my next installment of blush, I would like to introduce one of my favourite blushes. It scares everyone in the pan, but I always seem to get compliments ranging from 'you look so awake and fresh' to 'you look so soft and girly.' MAC Dollymix always seems to jolt up my eyes and make my face look alive.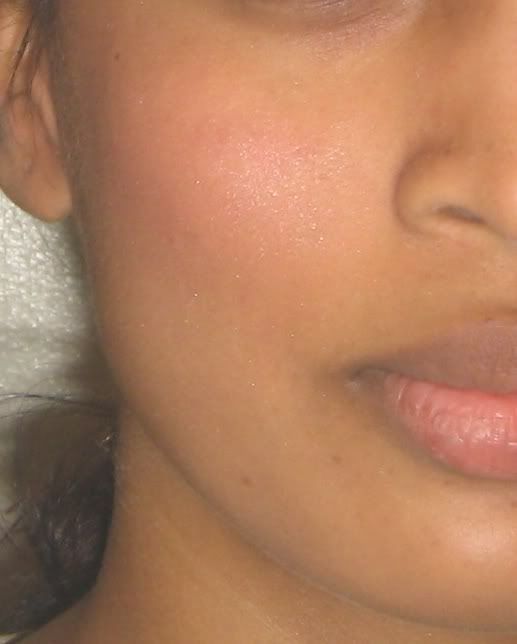 Do not be scared of the way the blush looks in the pan. It looks like a screaming blue-toned bright pink that has a slight shimmer. When worn, the shimmer is very subtle and the colour of the blush itself is very sheer. For some of my NARS blushes, I dare not use a normal blush brush. However, Dollymix goes on sheerly so I don't need to worry about bringing out the stipling or fan brush.

I love using this blush to give me a fresh and girly look. It's also great for that 'just came back from making snow angels outside' kind of glow. The good thing about it is that you don't have to be overly frightened that you will overdo it on the first go. A regular blush application will do the trick. The blush is also very long lasting and stays put for a long time.

Dollymix is great for lighter skinned ladies as well as us more melanin-rich folks. It's buildable in intensity so you can calibrate it depending on how much you need to show up on your skin. It's such a pretty, happy colour which I can even pair with only kajal and lipbalm (mascara optional).