So I am back (finally) and I decided to do a tutorial on contouring with powder bronzer. Yes, I do eventually get around to requests. I'm just a bit... disorganized. I would also like to add that I am sorry that the pics are underexposed. I am this weird strongly green colour. I am very olive skinned and in bad lighting I become more green/lizard-colours versus plain ol' deep olive

What I used:

A

bronzer

. I used

NARS

Casino. I like this because it doesn't have red undertones and looks like my skin but deeper and has only very slight shimmer.
A blush. I used MAC

Ambering

Rose. This is already shimmery so I didn't want to use a highlighter for this look.

An

angled

blush brush. I used MAC 168. I used to use Essence of Beauty's which I also like a lot.
A blush brush. I didn't use a blush brush per

se

but used MAC 187 instead. Whenever I am using a pigmented blush, I like to use this brush to sheer out my application.
Step 1: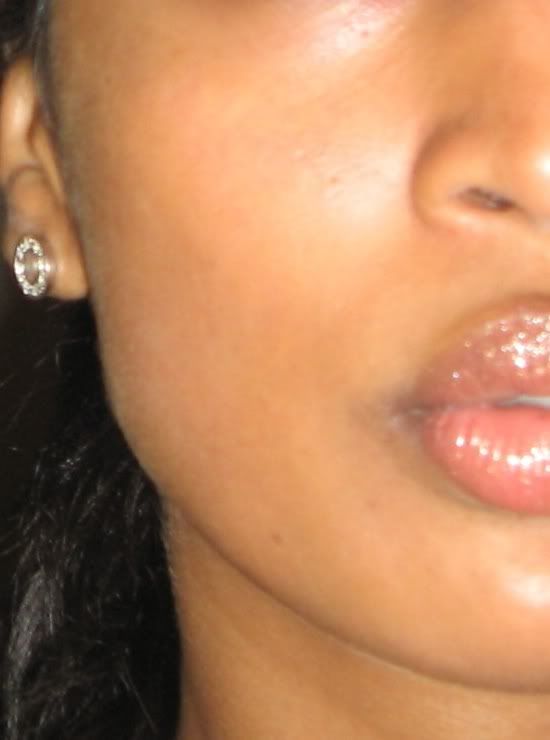 I started off with a clean base. I moisturized my face and applied some translucent powder so that my make-up glides on better and doesn't look patchy.
Step 2: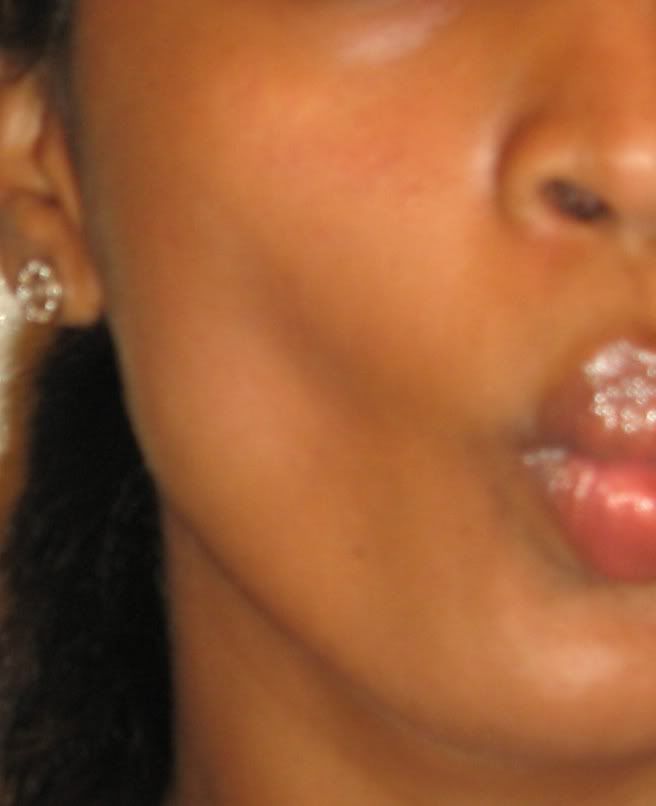 Here, I made the classic fish-face by sucking in my cheeks. I am not going to place the
bronzer
under the cheekbone but on the cheekbone. So here, place the bronzer along the shadow that you see when you suck in your cheeks.
Step 3:
I dipped my MAC 168 brush in the
bronzer
and tapped it to dust off the excess
bronzer
. Be careful to not use too much
bronzer
at the first go. You can only blend it out to an extent and I'd rather just add intensity as I go along. As a good rule of thumb, I draw a line from the middle of my eye and where the shadow and the line collide is where I place the farthest bit of
bronzer
. I went along the cheekbone up to the temple. For added drama, you can add
bronzer
along the temples and the jawline.
Step 4:
I blended out the edges of my of the
bronzer
so that it's no longer a strip. I didn't use another brush and just blended the
bronzer
out with my MAC 168.
-Initial Result-
I have blended out the
bronzer
enough so that the cheekbones are enhanced but was careful to not blend not too much that it just looked like my usual application
Step 5:
I like to add blush because I personally feel it looks much more natural. I dipped my MAC 187 brush into the
Ambering
Rose blush, dusted it off and placed it on the apple of my cheek. I apply the blush pretty much only on the apple of my cheek and then blend it into the
bronzer
.
-Final Result-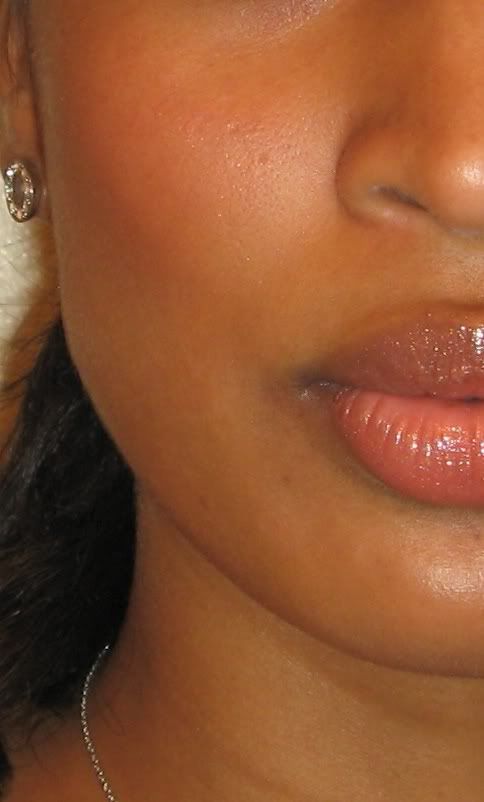 Here you can see the final result: cheekbones with a slight flush. If you want, you can add a highlight along the top of the apple of the cheek and then make your way toward the temple. However, I skipped this step as I didn't want too much shimmer