There are a various ways to contour cheekbones into existence and I have different preferences depending on my mood. I wanted to post one before but the pics were beyond crap and I didn't like the tutorial in general. So I'm bringing you a new and slightly different version. Also, I know there are many out there whose skin hates cream blush so I'll bring you one soon with a bronzer/powder blush.

What I used:

Cream blush. I used Bobbi Brown's Chocolate Cherry Rouge Pot. Any blush on the darker side will do.
Step 1: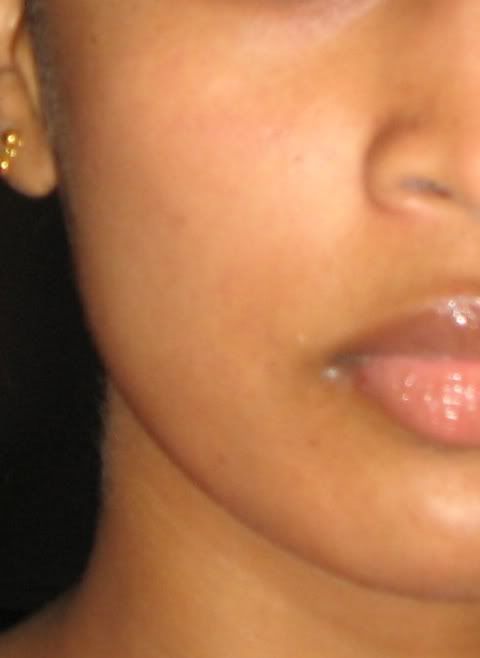 Start of with clean moisturized skin. I prefer not to scrub my face before doing this because it can get red which spoils the effect. If you want you can do your foundation now, however I skipped the step (yes, I'm lazy).
Step 2:
Suck in the cheeks and make the classic and highly elegant "fish face" This way you can see where the cheekbones end. The shadows that show up are the edge of the cheekbone.
Step 3:
I added this step to clarify where I'm going to put my blush. I am going to place my blush, about 1/3 to 1/2 away from the outer corner of my eye and draw a line straight down to the part under the cheekbone. From there I am going to follow the line under the cheekbone to the hairline.
Step 4:
Dot some blush along the area under the cheekbone. I make the blush more dense as I reach the hairline. Note that the placement of
the
blush is low on the face, especially compared to using blush for a natural flush on the apple of the cheek.
-Initial Result-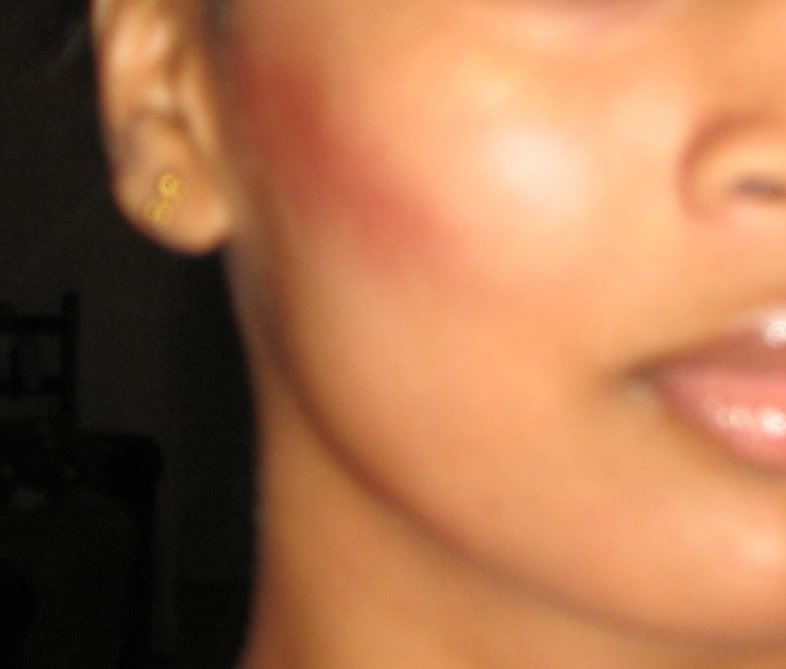 Blend, blend, blend! Be certain to blend along the top and bottom edges of the blush "stripe". I added this fuzzy pic (sorry about that, I'll put but a better pic soon) to show you how I start off blending. It' certainly not done yet. You can blend the blush out more as you reach the hairline. Make the blush thinner as you go inwards (in the direction of the nose, mouth etc.). Be careful to not blend the blush out over too large an area as the effect will be lost.
-Final Result-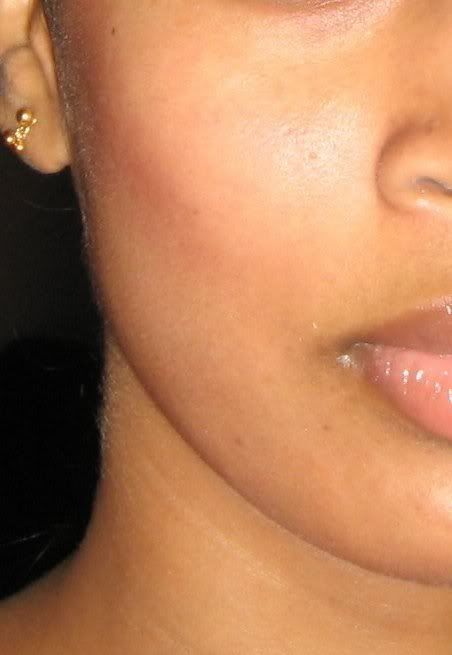 The blush adds depth to the shadow under the cheekbone and gives it more presence. There is no harsh stripe but since the blush is placed under the cheekbone it defines the cheekbone more. For more drama, you can dust some highlighter along the top of the cheekbone and on the apple of the cheek.