This is a dramatic cat-eye look but I used neutrals, well except black liner, to achieve this. It's not very intimidating but it does require a bit of shading at the outer "v," so you can refer to my diagram if needed. I do apologise for the pictures as I have the world's worst camera. I hope my next tutorial is a bit nicer picture wise.

What you need:
A neutral, medium taupe brown for all-over colour on the eyelid. I used Bobbi Brown Sable.

A soft buttery-vanilla coloured eyeshadow for highlight. I used Bobbi Brown Vanilla
A neutral, dark brown eyeshadow to use for shading. I used Bobbi Brown Chocolate.
A liquid, cake, or gel liner. I used MAC Blacktrack fluidline.
A mascara. I used Revlon Fabulash.
Optional but recommended: a primer. I used MAC paint in Cotton Candy very sheerly.
Step 1: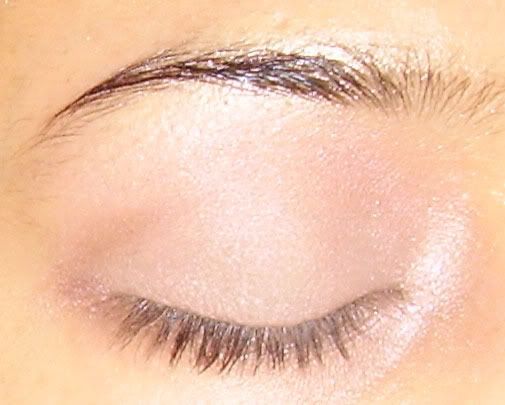 I already had cotton candy paint tapped very, very lightly over my eyelid to function as a primer. I then put Bobbi Brown Vanilla eyeshadow from lashline to brow bone to even out the area.
Step 2:
I applied Bobbi Brown Sable from lashline to crease.
Step 3: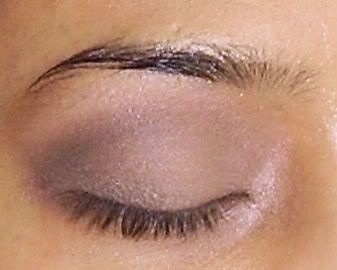 Here comes the shading part. To apply Bobbi Brown Chocolate eyeshadow on the outer "v", I used a blending brush (MAC 217). Alternatively, you can use a crease brush. I use MAC 217 and the crease brush made by Essence of Beauty for shading the outer "v" equally. I blended the edges of the shadows so there are no harsh lines, but I still left it slightly dramatic.
Step 4: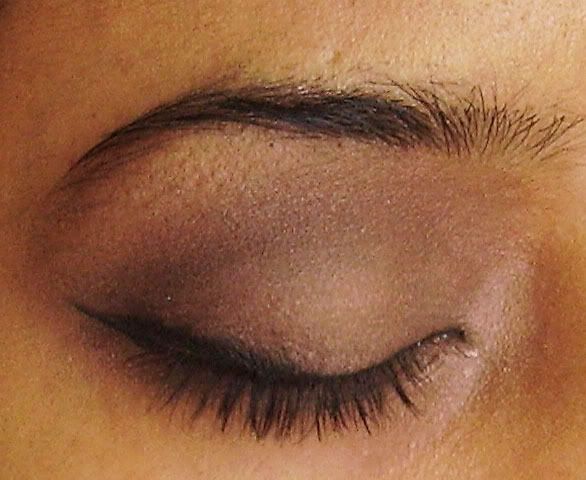 I applied Blacktrack very closely to the lashline at the inner corner and made the line thicker as I reached the outer corner. At the outer corner, I extended the line past the edge of my eye. I just made a little "flick" at the outer corner.




Step 6:
Here, I applied Blacktrack from the middle of my lower lashline and made the line slightly thicker as I reached the outer corner. I then connected the lines on the top and bottom of the outer corner and then added some thickness to the extended liner.
Step 7:
To finish this look, I applied two coats of Revlon Fabulash. For a more dramatic effect, you can always curl your lashes or add a few clumps of false lashes at the outer edges.