L'oreal Aishwarya's Beige

The search for the perfect nude lipstick, that "my lips but then better" look, has taken me on a long and perilous path filled with dragon-tempered sales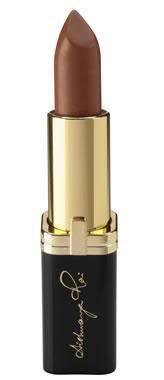 assistants at cosmetics counters, lipsticks that made me look like an evil witch, and lipsticks that made my lips look like I had grabbed Snow White's poisoned apple and fell into a temporary death. All in all, a daunting and less than rewarding task. In keeping with the gloomy outcome of my search, I didn't expect much of L'oreal's Aishwarya's Beige lipstick and anticipated that it would give me the dreaded hypothermia-lip look. I was pleasantly surprised when this shiny, very sheer mauve-beige lipstick toned down my darker top lip and made my bottom lip more similar in colour with the top one. This is the lipstick I always reach for when I have just tumbled out of bed and have exactly two minutes to look presentable. Agreed, it doesn't impart that much colour but it's more of a beige that tones down my lips to an acceptable nude. I bought one more of this wonderful colour as I am deathly scared I won't have access to it in case I run out. One caveat however, is that the smell takes a bit of getting used to. If you can get past that and a chance to grab one of these, I say grab as many as you can.